The object editor allows modification of objects using object pieces and colour and texture repainting.
Object Pieces
In the object editor, users can type in objects from which they can extract pieces, or they can use the many pieces suggested by the game:
Suggested objects pieces:
Leg
Arm
Tail
Body Parts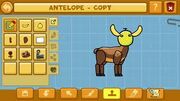 Items
Stump
Wheel
Leaf
Log
Stick
Shapes
Previously used pieces
Textures and Colors:
The game offers a great number of colors and textures to personnalise items. These mimic the effect of appearance adjectives used on specific object pieces.
Colors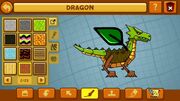 Many colors are available, and are highly modifiable in terms of saturation and
hue using various spectrum discs.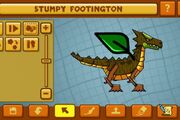 Textures
Gallery
Sources
Community content is available under
CC-BY-SA
unless otherwise noted.