HELLO!
WELCOME TO THE SCRIBBLENAUTS WIKI!
Well, anyway, if you need to ask me anything about scribblenauts or super, ask me on my talk page.
Dont be afraid to ask. DO NOT.
If you're a fan of scribblenauts, THIS site is for you.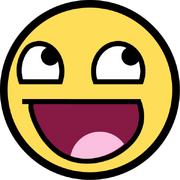 WARNING: Do not click on Nyan cat!!