HELLO!
WELCOME TO THE SCRIBBLENAUTS WIKI!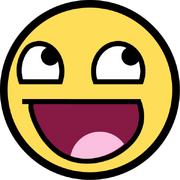 Well, anyway, if you need to ask me anything about scribblenauts or super, or anything, ask me on my talk page.

Dont be afraid to ask. DO NOT.
If you're a fan of scribblenauts, THIS site is for you.
How much do YOU know about scribblenauts?
Take the quiz!

SECRET PAGE!
The secret page can be found by typing this code into the search bar
scribblenauts.wikia.com/Max345