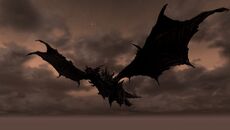 Oh, hi! I'm Natália, I'm from Brazil! =3
I have a profile on Animal Jam Wiki, Then I'll copy some stuff from there and move it over here.
But this profile will be a bit different of my other, anyway. lol.
My Scribblenauts Info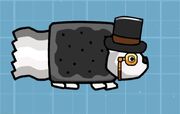 Hmmm, I don't have much to say, but I started to like Scribblenauts for when I started playing the first game ... Scribblenauts, lol.
I played it in my brother's DS, but I couldn't play much because my brother always took the DS though. Then he downloaded Scribblenauts and Super Scribblenauts on the DS emulator I had on my computer (WEEEE! =D).
Well, after a while, he took my 3DS borrowed and lent me his DS. So now i still wiht his DS, playing Pokémon White 2, Super Scribblenauts...oh ok long storry. Ok, I played a lot of Super Scribblenauts!
AND, My brother bought Scribblenauts Unlimited for me!!!!! =O
And I loved the Scribblenauts Unlimited! It is so awesome, OMG it is so awesome =D.
Some (Random) Things About Me
I really like videogames and that stuff, I like play games with my brother too, most of times, i watch he play, and help him too xD. I play games on PC, DS, 3DS and Xbox 360 (Sometimes, long story...)
I like really to do drawings, sometimes I'm at school and start drawing while listening professor explain the matter xD.
I like take screenshots of all games i play, if i can take one, i will!
I really enjoy reading.
Sometimes, i like make animated movies (like gifs) in my 3DS.
I think my work on this Wiki is add images xD.
I like cats, Meow =3

I'm myopic and have astigmatism. I know that is a useless information, perhaps. I just wanted to say that.
I like Dragons, i think they are noble, wise, powerful creatures.
I like Pokémon xD.
Community content is available under
CC-BY-SA
unless otherwise noted.